3 tags
2 tags
1 tag
1 tag
1 tag
1 tag
"Oasis" Visual Collaboration with Larry Carlson |...
We are thrilled to share this visual collaboration with Larry Carlson. By uncanny coincidence, the length of his experimental video piece "Owl Flight" matched the exact length of our new track "Oasis" (written by Dynasty Electric & Ski Beatz). The result is a hypnotic multi-sensory flight through a rainbowed infinity. See more of Larry Carlson's work on his...
4 tags
5 tags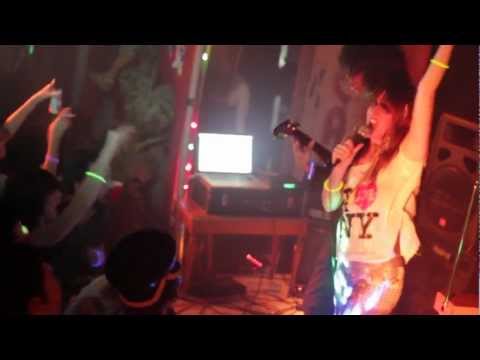 1 tag
Symphony | New Game Trailer with Music from...
Electric LOVE - Produced by Hot Hips Melodies, beats, and emotion drive everything in SYMPHONY, one of the most intense music-based video games to date.
1 tag
Sun Altar "I Feel Light"
My sisters and I transformed a rusty old bathtub into a beautiful colored glass sun altar. Music "I Feel Light" by Dynasty Electric.
3 tags
Album Artwork and Illustrations | Collaborating...
It's amazing how we started collaborating with Russian artist, Tatiana Plakhova on our album artwork. I'm such a huge fan of work! We became aware of each other though a mutual friend in Canada, Diana Shams (Renuvo). Diana immediately knew that our music and her illustrations would be amazing together, so she introduced us via Skype- Diana in Canada, Tatiana in Russia, and me in...